Personal Branding for Educators Career Growth
No longer can you wait for a promotion. No longer can you wait for the vice-principal or principal's
post to empty up. No longer can you sit on the side-lines and hope to be noticed by your
management.
Today the reach of your network IS limitless. You can be a math teacher in a remote village and be
connected with math teachers from around the world. Ed-tech companies can reach out to you via a simple message and change the direction of your career! But all of this is possible if you get the ball
rolling. If you build a personal brand and introduce yourself to the world.
In this workshop you will get access to templates and worksheets with step-by-step guide to build
your own brand.
THIS IS NO LONGER A CHOICE. IT'S NESECESSARY FOR CAREER GROWTH.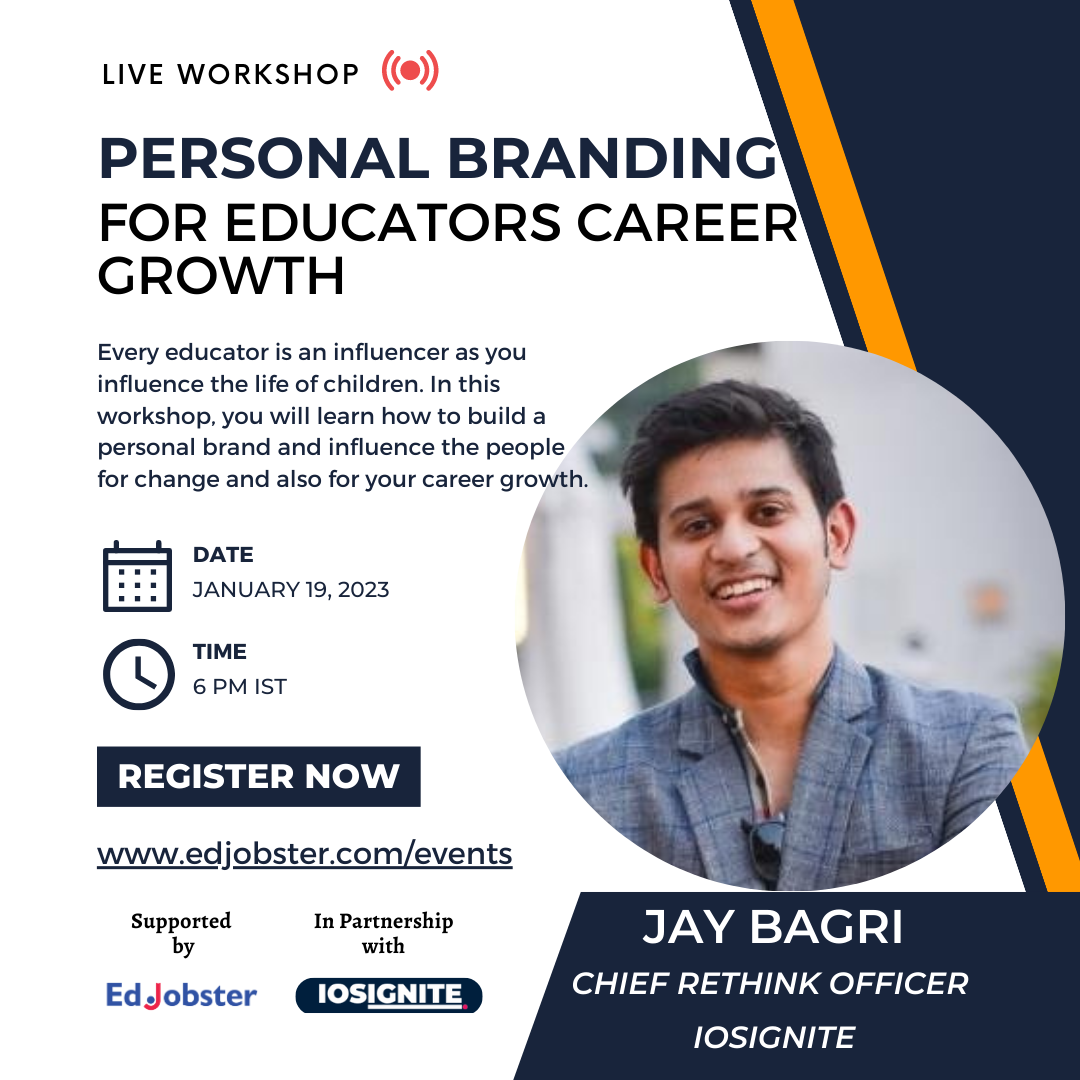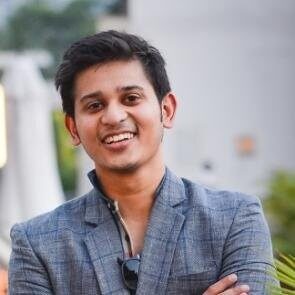 Jay Bagri
Chief Rethink Officer, IOSIGNITE
Jay holds a dual diploma in Mechanical Engineering and Marketing from Drexel University,
Philadelphia. After working as a Marketer for various companies he co-founded IOSIGNITE, an
education marketing and branding firm.
Jay is an ardent believer of personal branding. As his company is bootstrapped, he has never run ads
to find clients. His go to strategy has always been to continuously help teachers, principals and
school owners with their admission journey. As he keeps building connects – more and more work
keeps coming his way.