National Curriculum Framework For Foundational Years
As the Ministry of Education, Government of India has recently launched the draft of National Curriculum Framework for Foundational years under the National Education Policy (NEP 2020). It is very important for every educator to understand the implementation of NCF for foundational year.
Edjobster is dedicated to empower educators with the tools and knowledge of the changing world. In this live session our expert speaker, Preethi Vickram, Founder of Tapas Education will demystify the National Curriculum Framework for foundational years to make it easy for teachers and school principals to implement the framework to provide quality of education.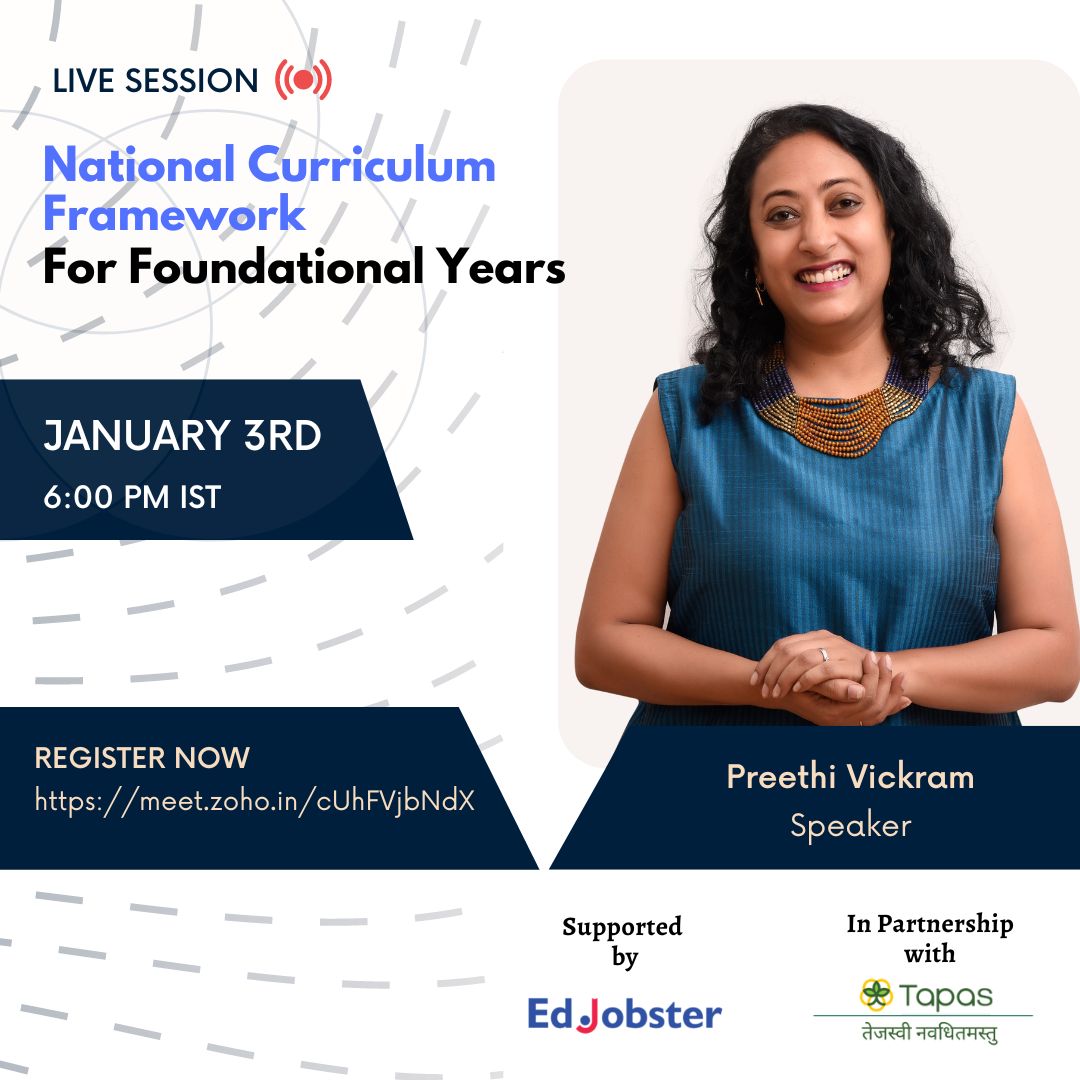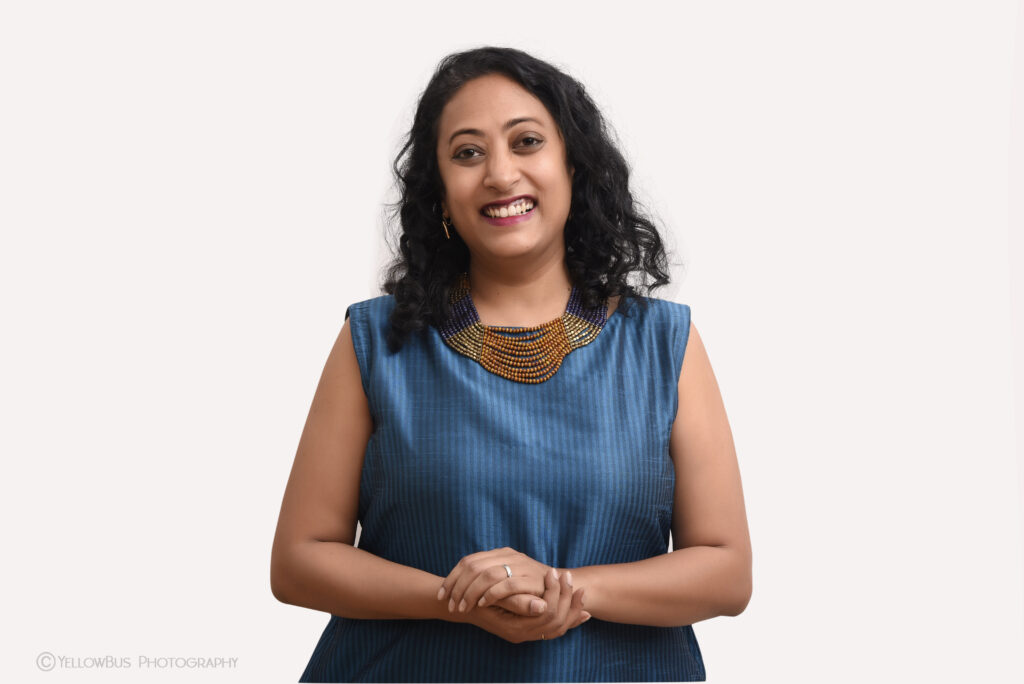 Preethi Vickram
Founder, Tapas Education
'Inspire, Nurture, Transform' – these three words define Preethi Vickram's professional motto and journey.
She is a committed educator, an exponent of 'learning through play', a passionate parenting coach, a change catalyst, a leadership mentor, and a brand champion with a sincere desire to make that catalytic difference in the lives of children and consequently, the world at large.
Preethi Vickram is a passionate educationist and parenting coach. She has authored and presented papers on education and parenting globally. She is an experienced professional who has trained teachers, coached parents, and worked with Government bodies in shaping policies. She is also a serial entrepreneur having built 3 successful businesses in education, leadership mentoring, and training over the last 2 decades. She is an IIMB Alumna, currently pursuing her PhD in School Leadership.