Adopt mindfulness and live a stress Free Life!
Most often educators struggle to manage stress due to long working hours.
In this workshop you will learn practical techniques to calm your mind, reduce stress and
improve your overall well- being.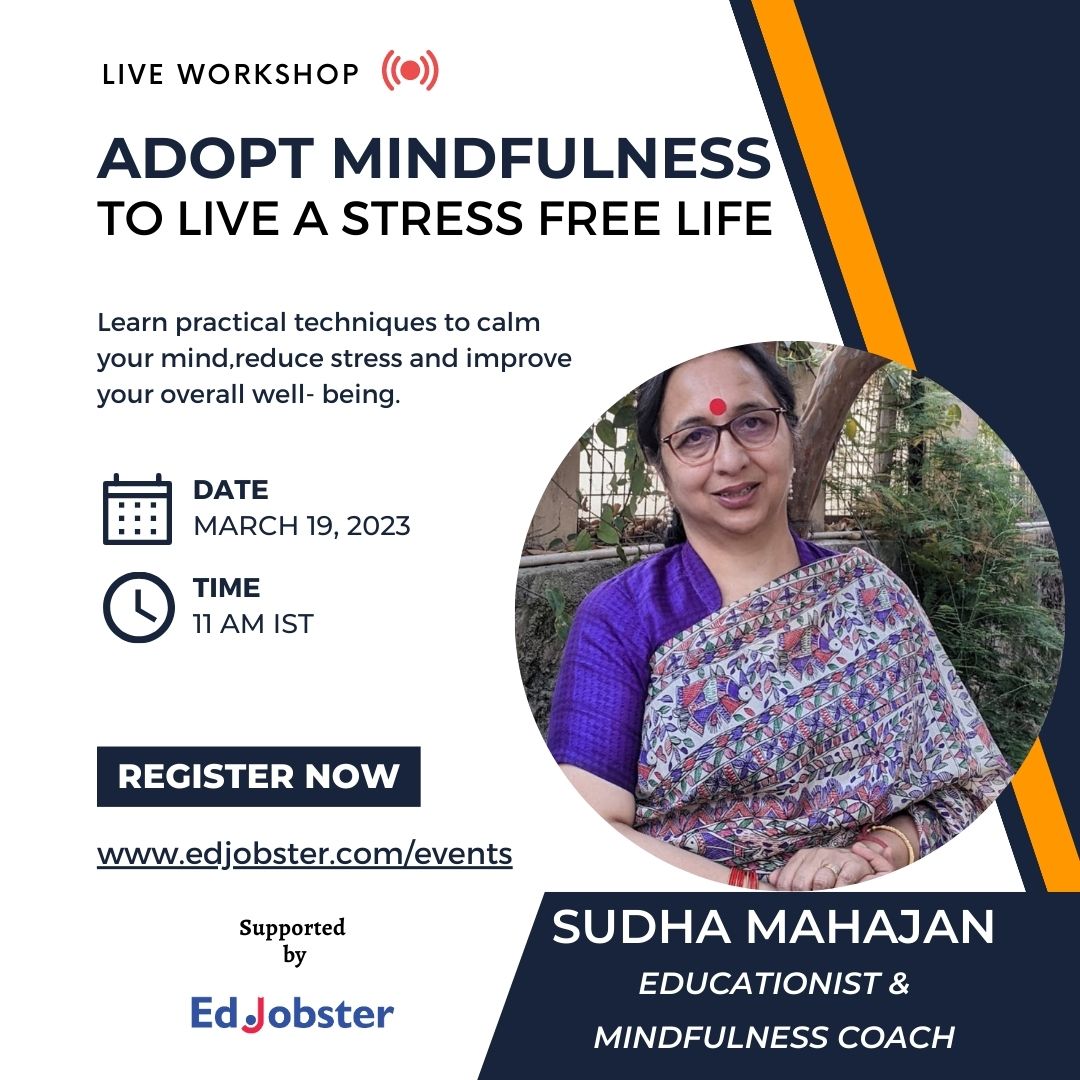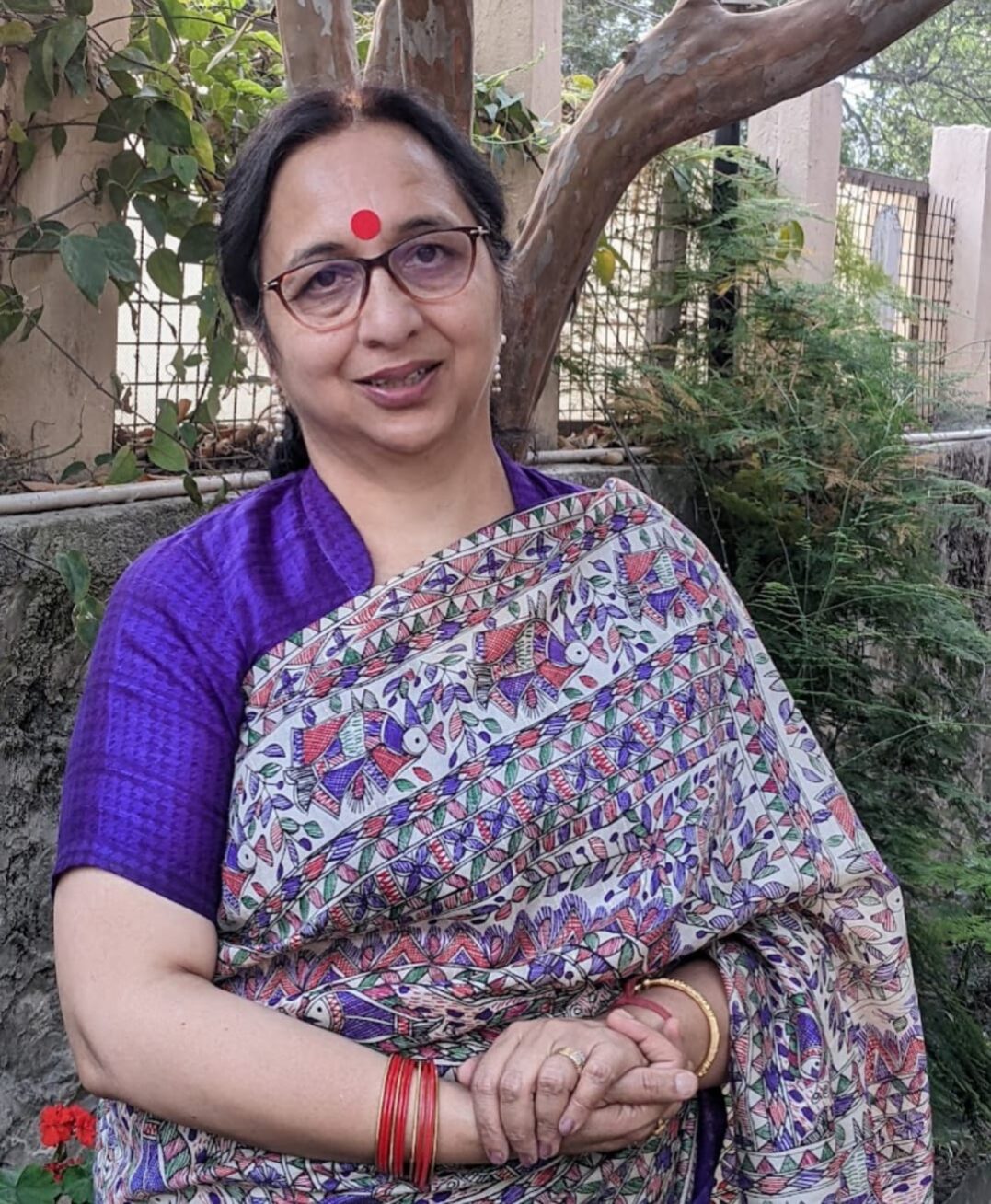 Sudha Mahajan, Eduleader & Teacher Trainer
Sudha Mahajan is an educationist. She is a mindfulness coach
and helped students, teachers and public at large live a stress free life .