The Classroom Management that really works!!
Welcome to a new age of classrooms. A revolution where Effective classroom management is made easy for Effective learning to all.
Grab Now At Just Rs. 999/-   Rs. 499
Teachers today face several challenges in managing the classroom, including:
With our modern approach to education, We have got everything you were looking for.
"The days of intimidation & confusion are finally over!"
Hear from our Happy Teachers
"This was an informative webinar. When I began teaching I too made the initial error of trying to become relevant to my students. I quickly learned that I had to change that instantly in order to move forward as the one in control of the class. I opted to change the dynamics by incrementally changing the environment of dialogue and connecting. That took about a week or so, but I was able to redirect the dynamics. I totally agree that making parents your ally is key."
"Greshma Momaya, I want to thank you for leading such an engaging and thought-provoking session and providing a wealth of strategies and ideas which can be used to grow the learners' metacognitive skills."
Want Your teachers become
Next Leader
The largest selection fitness articles exercises workouts, supplements, & community to help you reach your goals!
We have curated packages for schools who want to bring their teachers to a new level.
Contact our Team to know more
Explore our extensive 5 days course, and understand the core concepts and fundamentals of classroom management.
Grab Now At Just Rs. 999/- Rs. 499
Greshma Momaya,
School leader & Teacher Mentor​
Greshma is a highly accomplished education leader& parenting expert with a history of working in the space of children and education for more than 15 years. She is a sought-after keynote speaker, mentor & trainer who believes in innovating and inventing the best teaching practices and sharing them with educators, school leaders & parents.
She holds a Bachelor's degree in Human Development, a postgraduate diploma in School Counseling from the University of Mumbai, and a certification from Harvard University in School leadership.
She has a diverse background, starting as a Kindergarten and Primary teacher and holding various roles such as Preschool Coordinator, Operations Head, and Head of Tots. She has extensive experience in scripting curriuculum, designing learning environments and training teachers, having trained over 2,500 educators and school leaders. With a mission to promote happy children, happy teaching, and happy parenting, Greshma has launched e-counseling services under the name "EmpowerwithGreshma".
She is a thought-leader, an innovative academic leader focused on engaging with students & educators to meet learning objectives & drive student learning. She is further committed to providing empowering leadership through communicative practices & motivational strategies. She has also excelled in team building, culture improving & enhancing the happiness quotient of the school.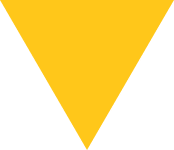 Would you like to enroll your teachers for this program? Contact our team now And get a early bird discount