We are starting this program in...
Learn to create
an informed curriculum and lesson design based on
neuroscience and BBL principles.
Learn to support
students in the classroom while they learn new
information by developing the brain's ability to change, remap, and reorganise itself
Self - Learning Course
Learn by doing the activities which you are taught in this course.
Find Your Inner Peace Through Spiritual Service
The human brain is capable of performing several activities simultaneously. The brain's neural connections remap, reorganize, and change themselves when learning new concepts. This also happens when the individual has a new experience or practices different skills as time goes on. This short, comprehensive course will orient educators to designing lessons or classroom environments that facilitate effective learning, specially tuned to the needs of 21st-century requirements. The course has dedicated live sessions for conceptual understanding, deliberations, and discussions. Participants will also have the opportunity to reflect and do some action research projects to see how the learnings from the course are actually impacting their everyday classroom environment. The course covers the entire spectrum of ages; hence, irrespective of the age groups they teach, from pre-primary to secondary and beyond, each participant will have takeaways from the course.
Want Your teachers become
Next Leader
The largest selection fitness articles exercises workouts, supplements, & community to help you reach your goals!
We have curated packages for schools who want to bring their teachers to a new level.
Contact our Team to know more
View Your 5 Days Session Schedule
Fundamentals of Brain-Based Learning (BBL)
The fundamental concept of brain-based learning.

The brain as a parallel processor
The Power of Neuroplasticity
Understanding neuroplasticity: Enhancing abilities to
rewire the brain
Role of neuroplasticity in teaching-learning
Strategies to develop neuroplasticity for improved
cognitive functions.
The Brain's Learning Strengths - SEL & Motivation
Creating an emotional climate, which is indispensable for learning
Hard-wired motivational states that give an instant
boost to the brain: curiosity, anticipation and relevance
Brain-based Learning in the Classroom
Andragogy and pedagogy based on the Brain-Based
Learning approach
Brain-based learning and study skills (memory,
attention, and other learning behaviours)
Getting your brain to work for you: Self-Care strategies
Adopting a growth mindset through BBL
Helping your students keep a healthy mind using the
3Cs: Creativity, Collaboration and Communication
Vasundhara Kaul
Founding Partner, Carpediem EdPsych Consultancy LLP
Chief Innovation Officer
TEDx Speaker
Vasundhara is a trainer, mental health practitioner & well-being coach with 17+
years of rich work experience across various sectors and educational
institutions of various geographies (India & UAE - Dubai, Sharjah & Abu Dhabi).
She has curated programs for children to adult populations and is passionate
about empowering people to communicate better, be future-skill-ready, and
improve well-being. She enjoys conducting workshops over various themes that help participants
enhance their well-being and be better adjusted in their environments - negotiation & conflict
management, emotional intelligence, smart work, effective team communication, assertiveness, handling
stress -self & others and positive parenting, amongst others. Her research interests include pedagogy,
curriculum, and continuous professional development; therefore, she is happiest conducting workshops
and blended courses for teachers. She believes learning must never stop for an educator and practices
what she preaches. She is an M.Ed. (Gold Medalist) and M.B.A(Marketing & Finance). Additional
qualifications include NET(Education), Master Trainer (European International University),
Neuro-Linguistic Programming (NLP) Business Practitioner, ICPEM Diploma in Counselling, Master
Trainer-Teaching, Training & Developing Professionals (Training Qualifications UK), P.G. Diploma in
Training & Development from Indian Society for Training & Development - Govt. Recognised, Post
Graduate Certificate in Digital Marketing (MICA), Design Thinking Practitioner (NPTEL-IIT Madras), and is
regularly working with Dr. Bala Ramadurai on initiatives to bring Design Thinking into the education space.
Green Belt Certification in Career Counselling (UCLA Extension & Univariety), Post Graduate Diploma in
Special Education Needs (ADHD, LD & Autism), a Certificate in Teaching Gifted & Talented Children (ICEP,
Europe). She is a certified POSH Trainer (ISTD & TUV-SUD). She is also pursuing a PhD from the
Department of Education, Mumbai University and a Post Graduate Diploma in Instructional Design
(Symbiosis). She is currently a visiting faculty at the Jai Hind College, Mumbai and a guest lecturer at
various educational institutions. She has also presented and published papers in several national and
international journals in the areas of teacher professional development, quality assurance and education
4.0.Member of the Indian Society for Training and Development and Association of Early Childhood
Education & Development.
Debarati Basak, Psy.D
Founding Partner, Carpediem EdPsych Consultancy LLP
Chief Growth Officer
Debarati is a practicing psychologist with 18+ years of experience in
research, counselling, and psychotherapy. She has completed her M.Sc. in
Psychology from Calcutta University and M.S in Psychotherapy &
Counselling from a U.S. University. Her research areas are cognition,
disability and parental role. She is a recipient of a scholarship from the
Lady Tata Memorial Trust for her research in the field of disability. Her
previous assignments include being the Head of a reputed school's
Department of Special Needs and Center Head of a Counselling Center in Bangalore. She has extensive
experience in school counselling, taking care of the mental health of stakeholders in the school, and
supporting schools in their journey toward inclusion. She has conducted training sessions for students,
teachers, and parents in mental health. She is a CBSE master trainer in Life Skills and Inclusion &
Inclusive Practices. Her areas of interest are counselling and psychotherapy. She has an affinity for
working with children, adolescents, and the adult population and has extensive experience working with
students, teachers, and parents in mental health and relationship management. She is a Professor of
Practice (Adjunct Faculty) at the Kristu Jayanti College, Autonomous, Bengaluru and a guest lecturer at
various educational institutions. She is also a POSH Certified Trainer (TUV-SUD). She is a Professor of
Practice at the Kristu Jayanti College, Bangalore and a guest faculty at Jyoti Nivas College, Autonomous
Bangalore.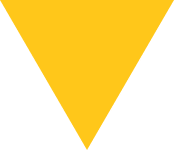 Would you like to enroll your teachers for this program? Contact our team now And get a early bird discount